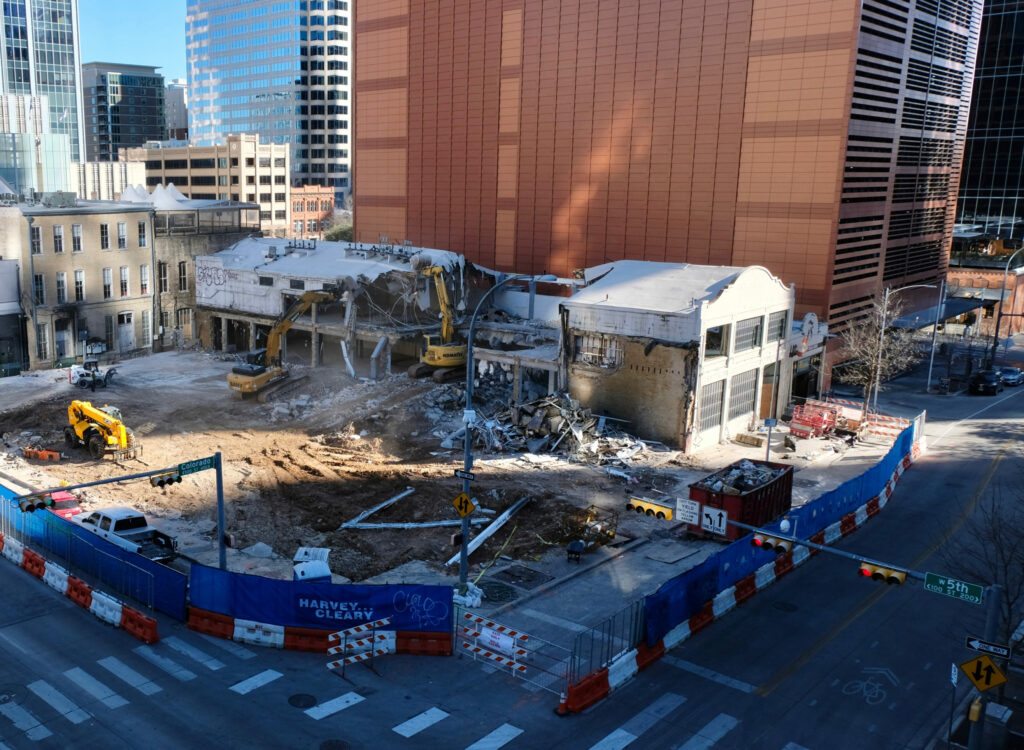 Another iconic Austin location bites the dust to make way for a new downtown tower: this time it's the warehouse between 4th and 5th Streets on Colorado, which in the late 1990s became the upstairs home of the very first Alamo Drafthouse with its tiny single screen. Elijah Wood perfectly described it like being "somewhere between a movie theater, an attic, and a living room."
If you're nostalgic, now's a good time to go read the Austin Monthly Oral History of the Alamo Drafthouse which has some great anecdotes about that space:
Elle Klein: Tim had lined the walls of the theater with hay bales. They were covered with black curtains … There was the wall, then hay bales, then a black curtain. There would constantly be hay coming out on the floor. We would sweep up hay at the end of the night.
Yup. Who needs special acoustic panels for soundproofing when you can just stuff the walls with hay??
There have been serious problems caused by the Drafthouse leadership over the past decade, even as they continue to open dozens of locations around the U.S., but I do miss the spirit of that first little theater and the amazing movies and community experiences that I would never have seen otherwise.