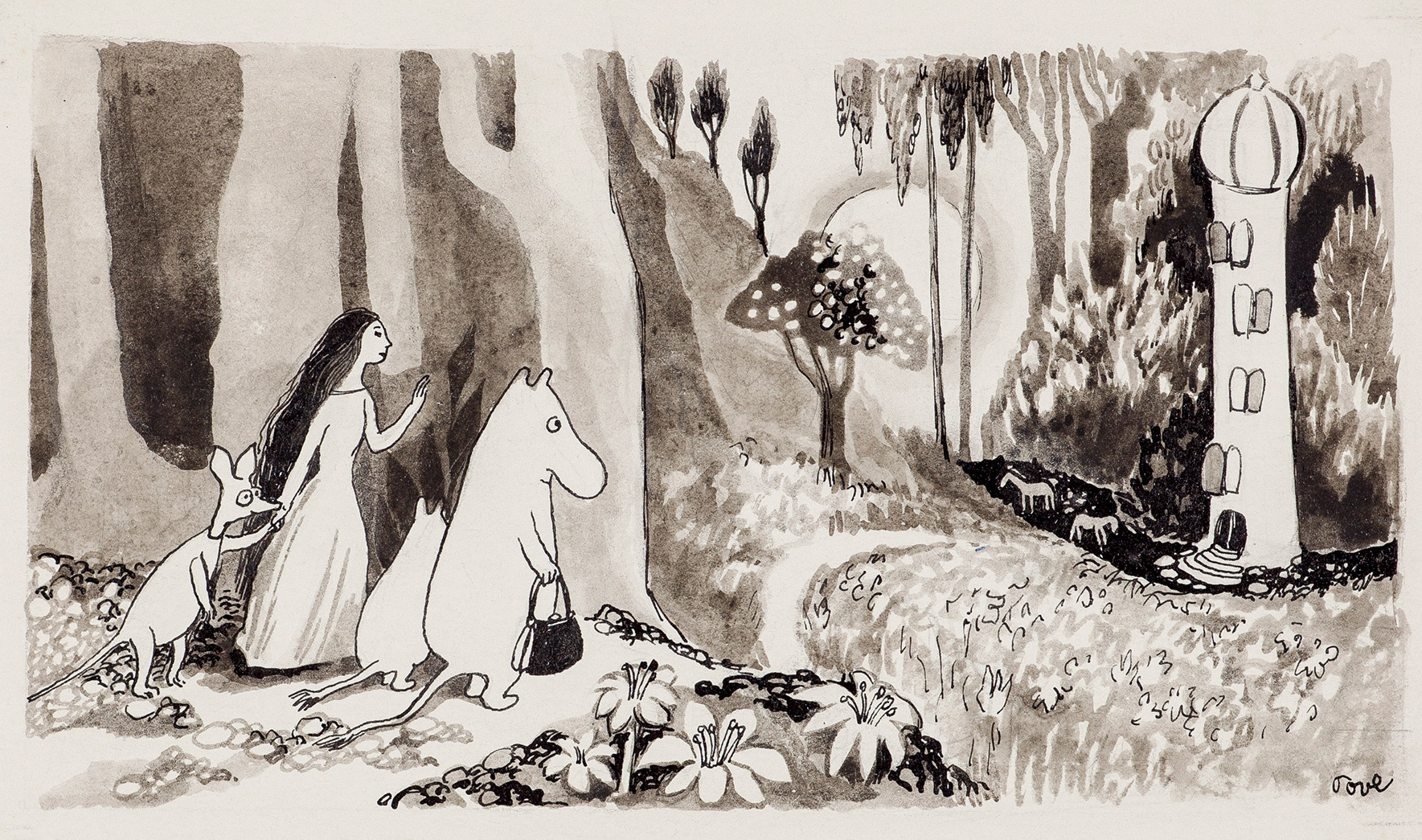 Our family is currently devouring Tove Jansson's Moomin books and cartoons, which are resonating with all of the things we're seeing happening in the world around us lately — timely, then, to come across this article from Aeon on how Jansson's and Astrid Lundgren's Pippi books were part of a Nordic postwar antidote to fascism and authoritarianism.
I knew about Jansson working with her mother as a cartoonist for the leftist magazine Garm, but the details about her relationship with her sculptor father makes it much more clear what's up with the often-distant Moominpappa in the Moomin books:
This message of inclusion is all the more remarkable when we remember that, during the war years, Jansson's family was every bit as divided as many are today. Her father, Viktor 'Faffan' Jansson, was an enthusiastic supporter of Nazi Germany, enraging his daughter with political views that she described as 'hair-raising', including open antisemitism. Meanwhile, Tove and her mother, Signe 'Ham' Hammersten-Jansson, were earning money drawing illustrations for an anti-Nazi, Left-wing magazine.

The strain this put on the family is transformed into Moominpappa's absence. He has '[taken] off with the Hattifatteners', 'who are forever wandering restlessly from place to place in their aimless quest for nobody knows what'. Moominpappa later quietly omits his infatuation with this strange, mindless crowd when he writes the story of his life, which was the approach taken by many Finnish supporters of Nazi Germany. When Moominpappa's memoirs are complete, there is nothing in them at all about his wayward years with the Hattifatteners, much to Snufkin's puzzlement.
Dang, these books are good. Fun stories for our six-year-old, and good reminders about how to be a family for ourselves and the community. Looks like we'll need to start in on the Pippi books sometime soon.