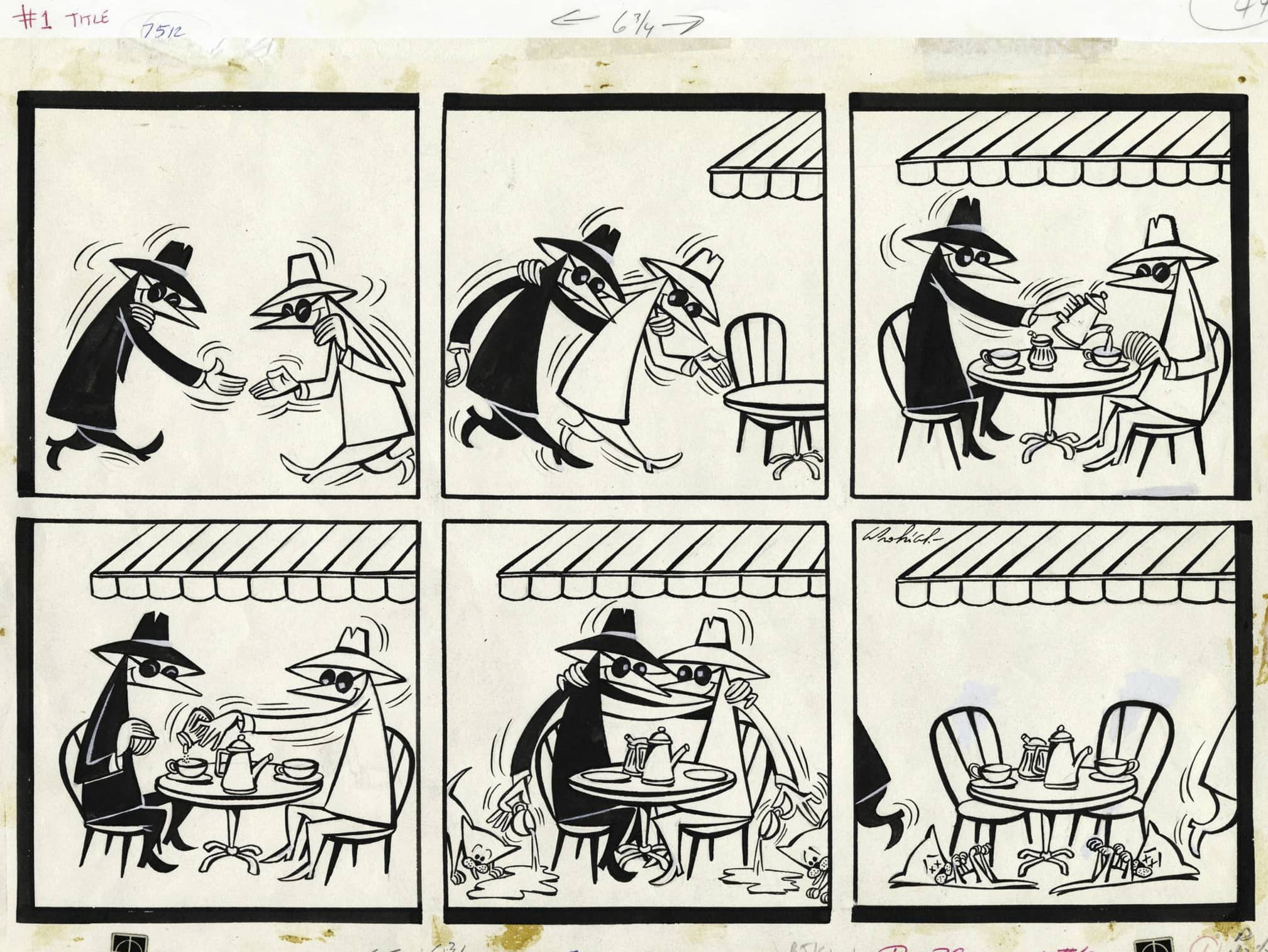 By the time I was reading MAD Magazine as a kid, Antonio Prohías had already finished his run of the iconic Spy vs. Spy feature that ran every month, passing it along to a new artist in 1987 after illustrating 241 strips. I only recently learned that Prohías was already an established political cartoonist and satirist in Cuba by the time he immigrated to the U.S. in 1961, himself an accused spy after fleeing Castro's clampdown on the free press:
In 1946, Prohías was given the Juan Gualberto Gómez award, recognizing him as the foremost cartoonist in Cuba. By the late 1940s, Prohías had begun working at El Mundo, the most important newspaper in Cuba at the time. In January 1959, Prohías was the president of the Cuban Cartoonists Association; after Fidel Castro seized power, he personally honored the cartoonist for his anti-Batista political cartoons. But Prohías soon soured on Castro's actions of muzzling the press. When he drew cartoons to this effect, he was accused of working for the CIA by Fidel Castro's government. Consequently, he resigned from the newspaper in February 1959.

With his professional career in limbo, Prohías left Cuba for New York on May 1, 1960, working in a garment factory by day and building a cartoon portfolio for Mad by night. Ten weeks later, he walked into Mad's offices unannounced. He spoke no English, but his daughter Marta acted as an interpreter for him. Before he'd left, he had an $800 check and had sold his first three Spy vs. Spy cartoons to Mad. […] During an interview with the Miami Herald in 1983, Prohías gloated, "The sweetest revenge has been to turn Fidel's accusation of me as a spy into a moneymaking venture."
The rest of the magazine's humor hasn't entirely aged as well, but I'm still sad to think about a world without MAD.