Notes about camera
A little video spin art for your Saturday night enjoyment.
(Via Quipsologies)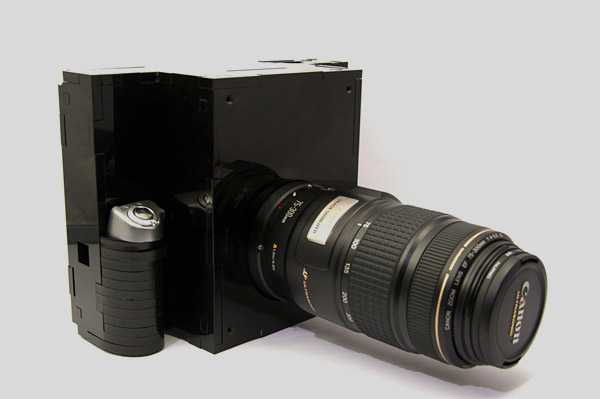 To help further the field of computational photography, a team at Stanford is working on a homebrewed, open source digital camera that they can sell at-cost to other academics in the field. Right now it's pretty big and clunky-looking, but a camera that can be extended with the latest image processing techniques coming out of the labs would be very sexy indeed. There's a recent press release that's worth reading about the team, along with a video and an animation or two to explain the project.
Those that want to tinker with their existing store-bought cameras might want to check out the firmware hacks that are floating around out there, like the excellent CHDK software (GPL'ed, I think) that runs on most modern Canon digital point-and-shoot and dSLR cameras. With a little bit of elbow grease and some free tools you can add a lot of professional(ish) features and scripting support to your low-end camera.
(Via John Nack)
Time lapse video of night sky as it passes over the 2009 Texas Star Party in Fort Davis, Texas. The galactic core of Milky Way is brightly displayed. Images taken with 15mm fisheye lens.
Your camera can pick up some neat things if you swap out or remove the filters that they put between the lens and the sensor…