Notes about life drawing
Drawing is a form of listening.
Animator Patrick Smith offers advice over on Scribble Junkies about drawing hands, an area of life drawing I still struggle with. He rails against both Preston Blair and Burne Hogarth's popular treatises, and I'd have to agree with him there (I think the Hogarth "dynamic" books stunted my artistic abilities and understanding of anatomy by a few years, personally…).
One of the responses in the comments section rings true: "The drawings of hands you admire were probably drawn by people who looked at hands, not drawings of drawings of hands."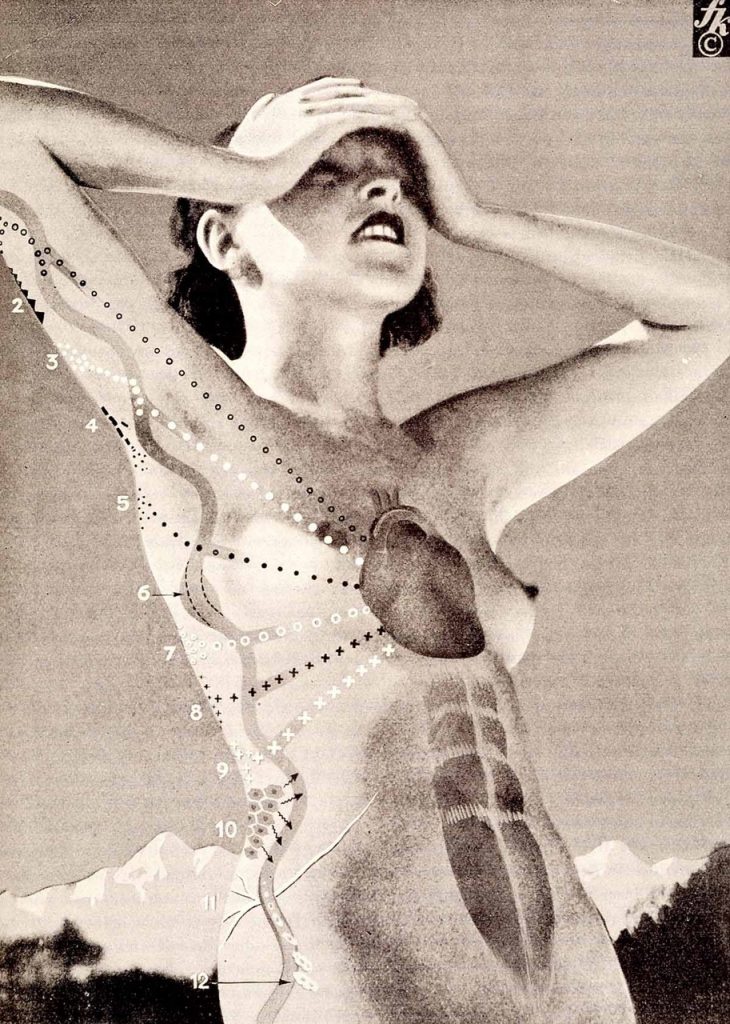 Dreaming the Industrial Body. I'm not sure that I'm following the info that they're trying to convey about the sun's effects on our bodies, but it's definitely an eye-catching image as far as medical literature goes. From Der mensch gesund und krank [The Healthy and Sick Human], menschenkunde 1940 … . Vol. 2, displayed as part of the National Library of Medicine's Dream Anatomy exhibit. Speaking of which, check out their cool children's art page!