July 20, 2011
RIP Alex Steinweiss, Creator of Album Covers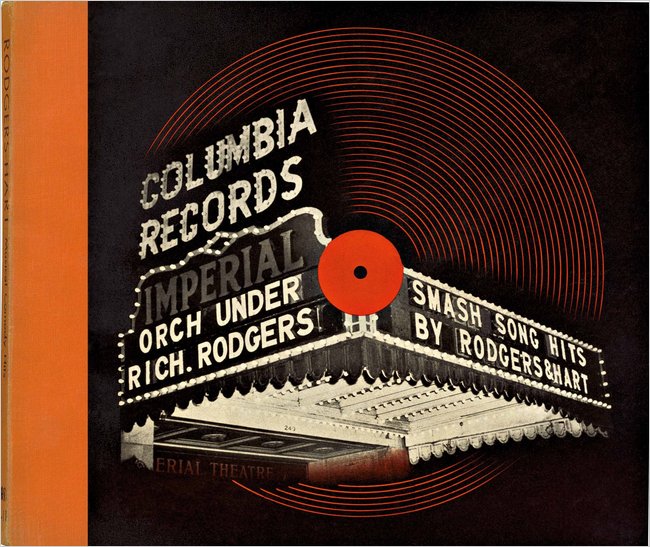 I've wondered where the idea of music albums as discrete packaged works of art came from, and now I know. From the New York Times: Alex Steinweiss, Originator of Artistic Album Covers, Dies at 94
"The way records were sold was ridiculous," Mr. Steinweiss said in a 1990 interview. "The covers were brown, tan or green paper. They were not attractive, and lacked sales appeal." Despite concern about the added costs, he was given the approval to come up with original cover designs.

His first cover, for a collection of Rodgers and Hart songs performed by an orchestra, showed a high-contrast photo of a theater marquee with the title in lights. The new packaging concept was a success: Newsweek reported that sales of Bruno Walter's recording of Beethoven's "Eroica" symphony increased ninefold when the album cover was illustrated.
Mr. Steinweiss also created a distinctive handwriting script that he used on many of his album covers, which came to be known as the Steinweiss Scrawl (recently resurrected as the font Steinweiss Script by designer Michael Doret).
Mr. Steinweiss said he was destined to be a commercial artist. In high school he marveled at his classmates who "could take a brush, dip it in some paint and make letters," he recalled. "So I said to myself, if some day I could become a good sign painter, that would be terrific!"
More good information about his career and innovations (including diagrams of his LP packaging) are available on this page about his work for the Remington record label.