March 6, 2010
Uncle Fester Laughing in Theater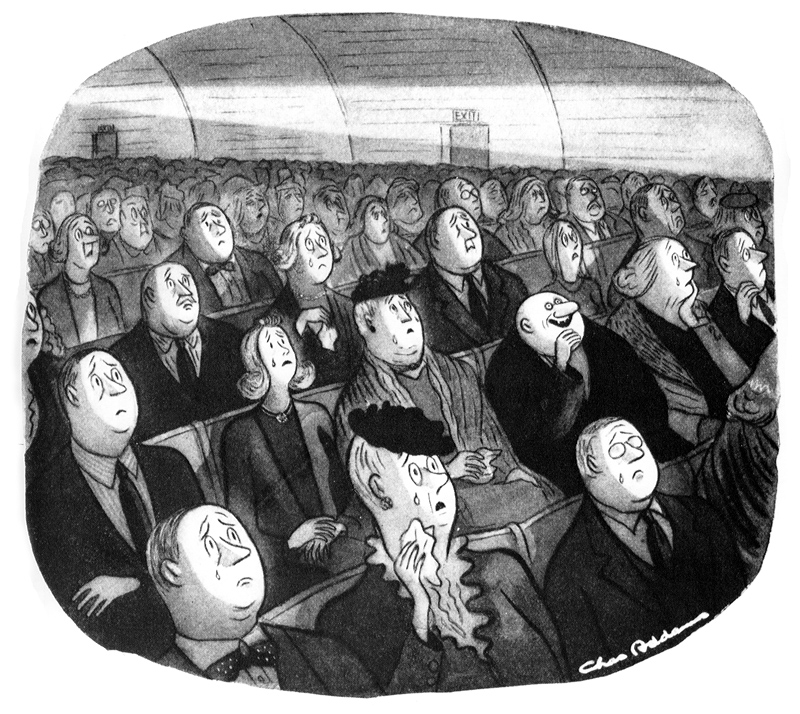 The New York Times has up a nice review of the new Charles Addams exhibit at the Museum of the City of New York:
The city street is dark and deserted. The buildings are empty. There are no witnesses. A lone man carrying a briefcase, after a long day at the office perhaps, approaches a subway staircase. Out of the subterranean gloom, a giant human hand protrudes, its index finger beckoning the office worker, inviting him into the depths. His eyes are wide with astonishment, his face showing the hint of a grin, as if the bizarre, illicit invitation were not entirely unwelcome.  […]
Above is my personal favorite Addams cartoon, perhaps one of my favorite cartoons of all time. His drawings are often cited as finding their humor and inspiration in the macabre — I think their lasting appeal comes more from his ability to find joy in laughing at and rejecting the bleakness of modern life.